Calamus straw 9.4 inches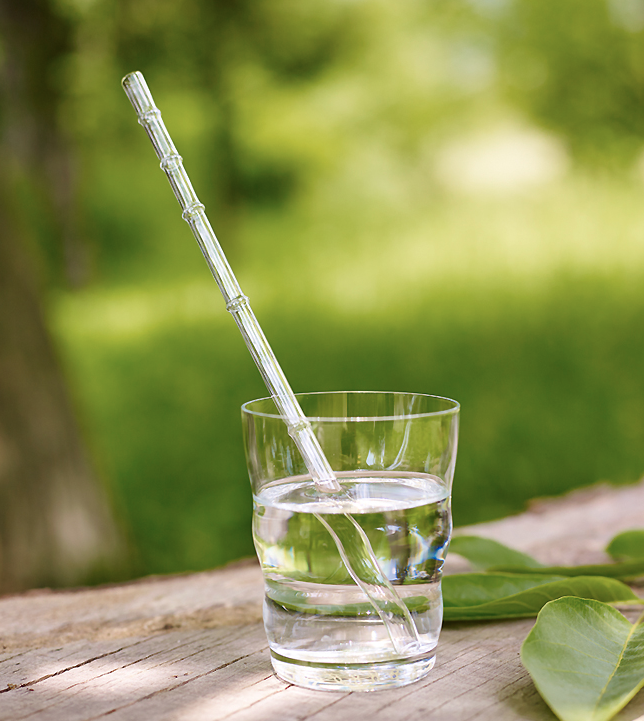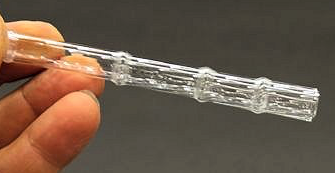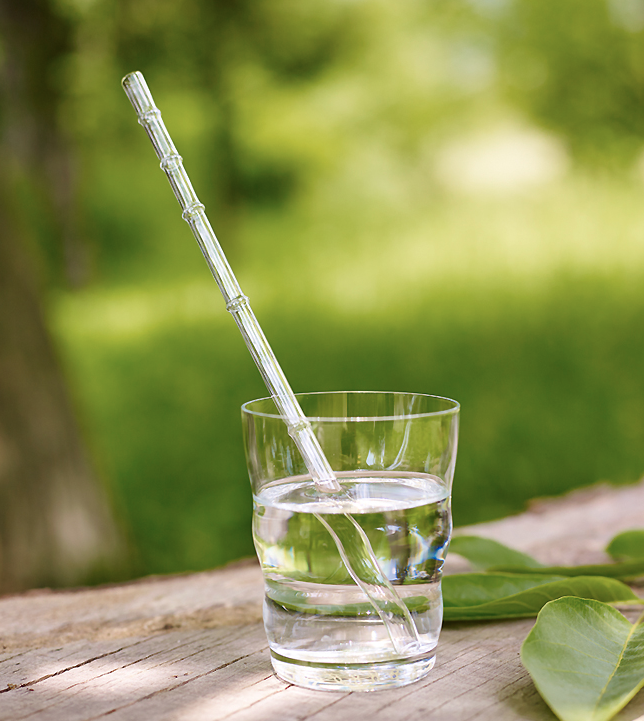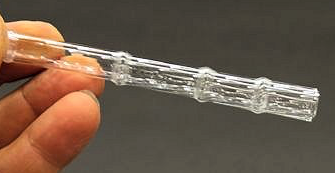 sold out
Calamus straw 9.4 inches
A straw that creates a vortex, water's favorite motion.
The vortex, a natural phenomenon, underlies the design of the Calamus Straw.
Because of a fine spiral cut into the narrow glass tube, liquids aquire a powerful vortex motion, as seen in nature, tornadoes, e.g. or turbulant ocean waves -- the vortex action increases the intensity of the energy.
The delicate structure of the hand-blown drinking straw takes its shape from the golden ratio.
How does revitalization through the Calamus Drinking
Straw differ from the other glassware and porcelain?
The Calamus Drinking Straw revitalizes liquids through the golden ratio design of its sections (the segmented surface structure of the design), and also by creating a vortex through which the moving water or liquid is carried before it is ingested. This vortex is created by the striations on the inside of the glass tube, which swirl the water (or other liquid) from the bottom to the top of the straw. In nature, water is always moving in a vortex. You could say that the vortex is water's natural form of movement, and is how water keeps itself structured in nature. This is why stagnation and forced movement through straight pipes have the effect of un-structuring water. This is different from the carafes, which create the revitalization effect by holding the fluid within the golden ratio designed glassware structure.

The most natural and powerful kind of movement in nature is a vortex. The spiral motion of tornadoes and hurricanes, or the soft waves of the ocean are examples of nature moving with the power of the vortex. Vortices have a natural vitalizing effect. This journey through the Calamus drinking straw gives the fluid more vitalizing energy.