Alladin Carafe 44 fl oz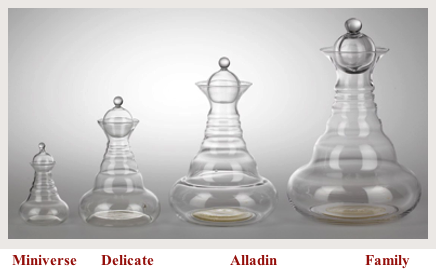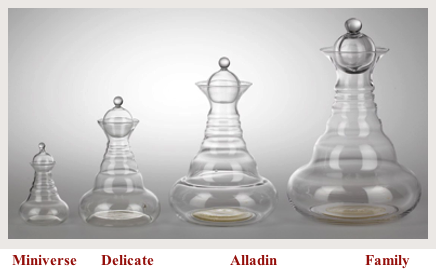 Alladin Carafe 44 fl oz
Classic powerful design that surrounds water with the perfect geometric shape and frequency from pure glass to increase its vitality. Select from a pure gold, platinum, rainbow or white Flower of Life that is emblazoned on bottom of carafe for further effect. The Alladin was the very first Nature's Design glassware shape representing pure elegance, form and function.
The Carafe Alladin should not be used for hot beverages, otherwise the glass might crack. You can use it with juices and wines, which greatly enhances taste and quality.
Each Alladin Carafe is an unique piece. Small imperfections such as slightly different dimensions or small bubbles are not a defect, but rather a typical feature of handmade glass products.
DIMENSIONS:
Height / diameter: approx. 8 inches height (without stopper) / 6.3 inches diameter
Volume capacity: approx. 44 fl oz
Weight : 1.6 lbs